Thanks to Ian Leggatt for these links.
Photographs of Selsdon in days gone by
All have been sent in by the Selsdon residents thanked in each caption.
Photographs are in chronological order (where the date is known).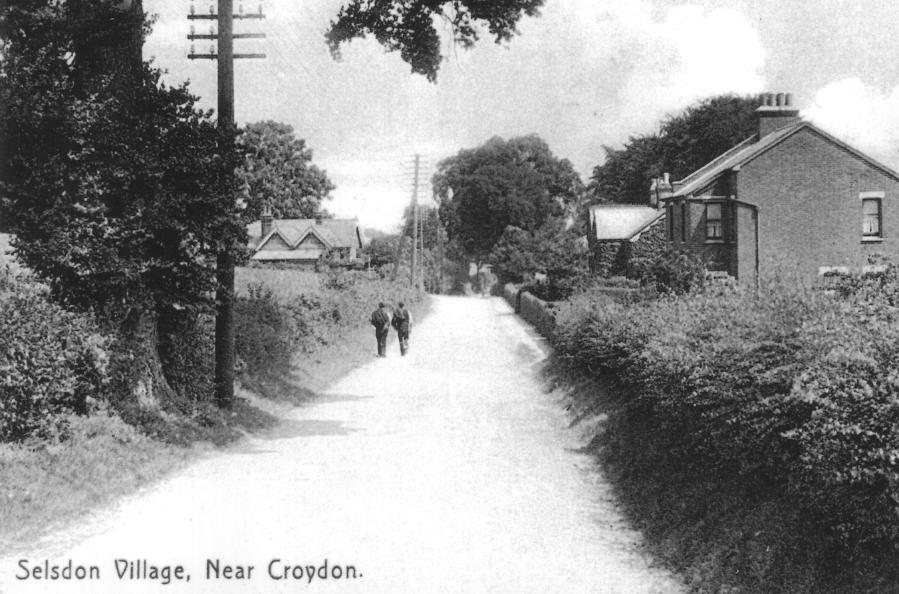 Addington Road (1907) - Thanks to Dick Adamson & Ian Leggatt who both separately sent this photo.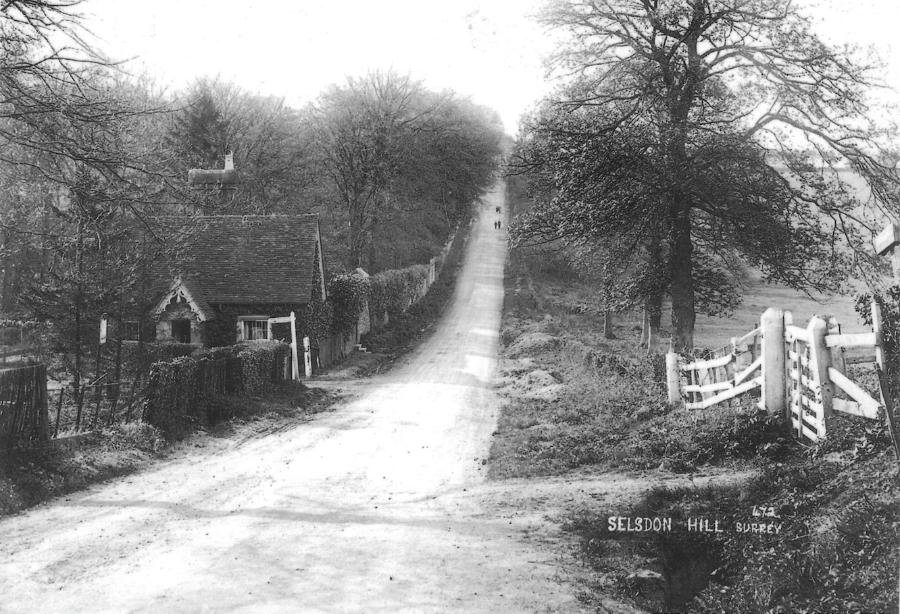 Old Farleigh Road pre 1918 (then called Selsdon Hill) - looking towards Selsdon. The cottage, "Cosy Cottage", is still there at the junction with Kingswood Way and the white gate on the right is where the entrance to the Selsdon Wood car park now is. The exact date of the photograph is not known but the lack of development of smallholdings in what is now Selsdon Vale means that it is pre-1918. Thanks to Dick Adamson. (Photo published as Gazette cover May 2017.)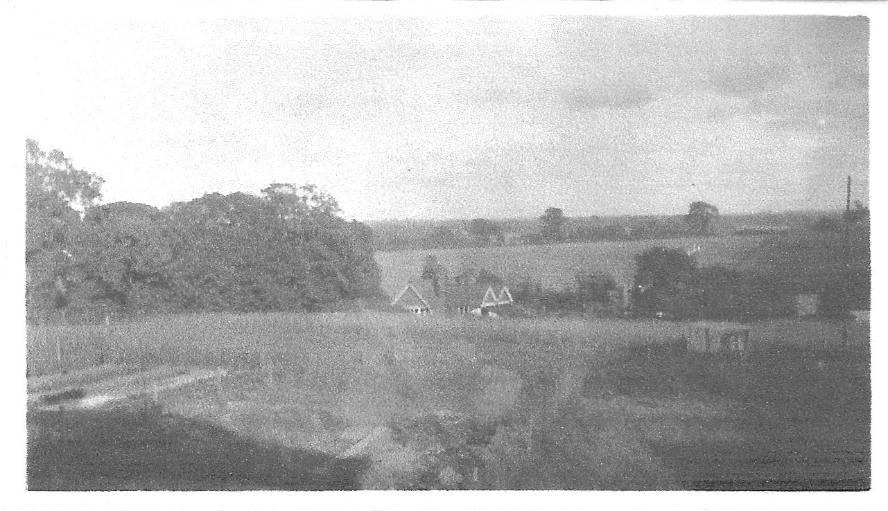 The Sanctuary Tea Rooms c 1926/7 - taken from the back of 26 Foxearth Road.
The Tea Rooms were where the Village Club now is.
Thanks to June Carmichael.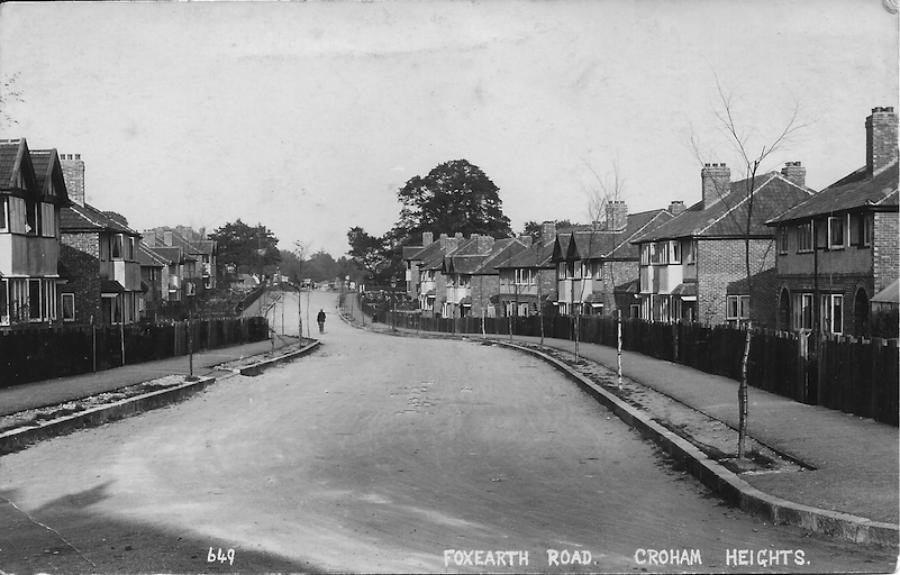 Foxearth Road c 1928 - taken from the Farley Road end. Published in the Gazette May 2017. Thanks to June Carmichael.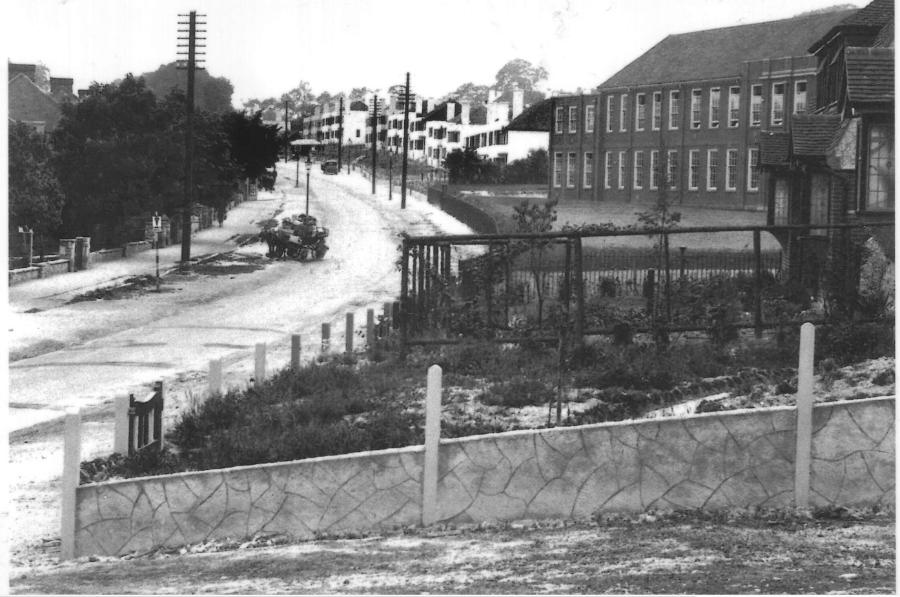 Addington Road showing Selsdon Primary School c 1935. (The school was opened in 1931.) Thanks to Dick Adamson.
Addington Road showing the cottages (date unknown) - Thanks to Dick Adamson.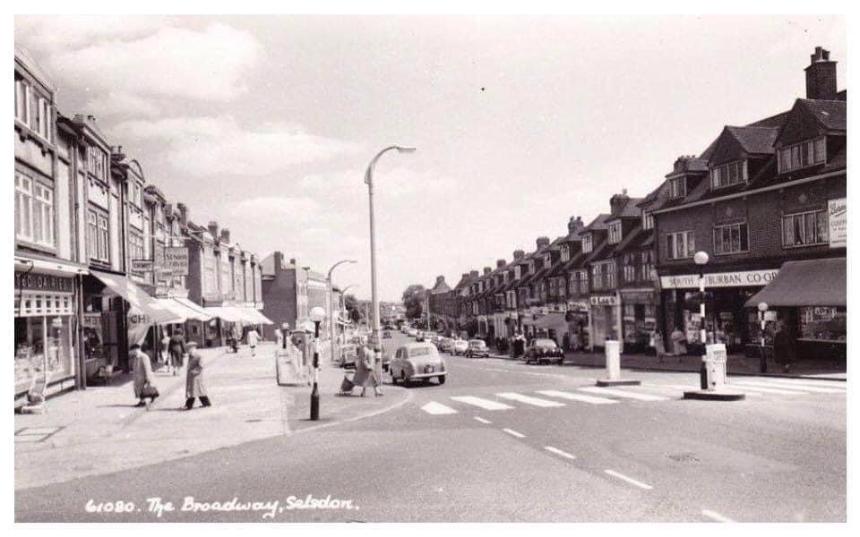 Selsdon in 1960. The Julian Huxley pub was at that time the Co-Op and Kiba was United Dairies.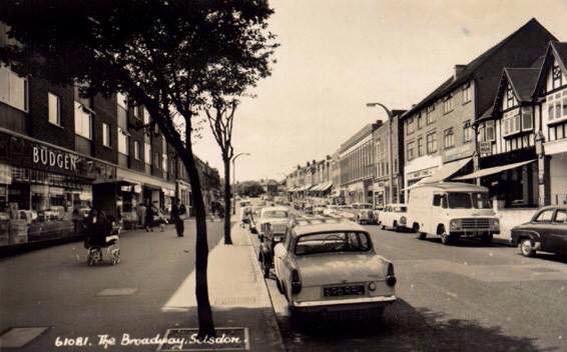 The Broadway Selsdon - now Selsdon High Street 1965 -
Thanks to Ian Leggatt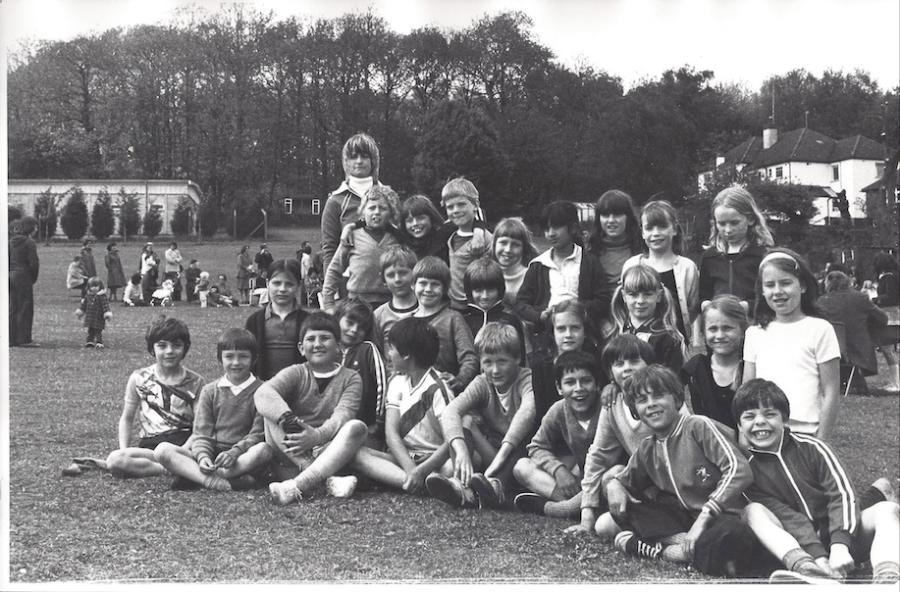 The Terrors of 2G 1979 - a class at Selsdon Primary School on Sports day 1979. Thanks to Heather Govier - the grumpy looking teacher! If you spot yourself, or anyone you know, we would love to hear from you.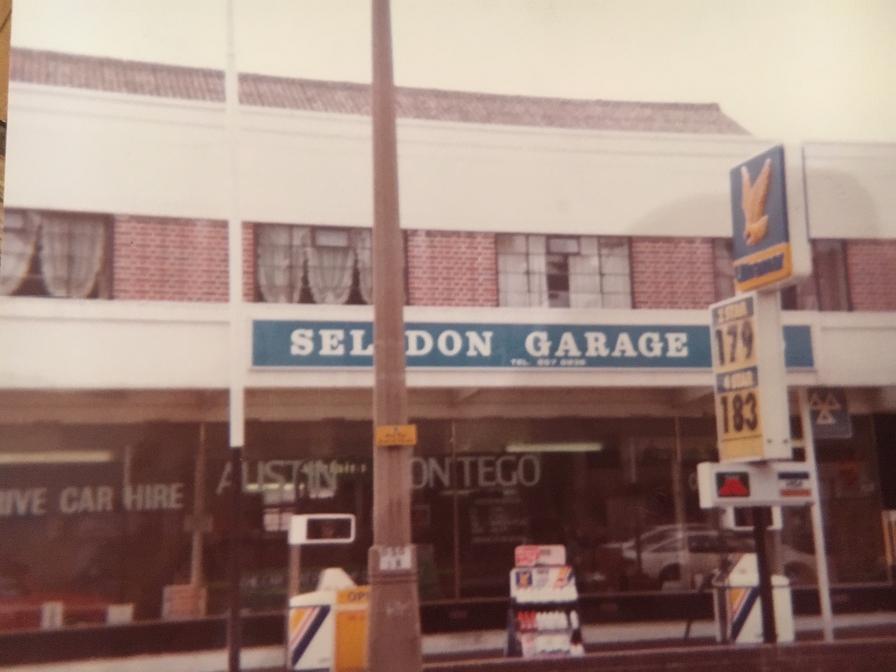 Selsdon Garage 1984 when it still sold both cars and petrol. Behind the main showroom was the workshop which included the building that was the original garage near The Broadway.
T
he upstairs included a first-rate sprung parquet dance floor, and was used in the early years of World War Two as the British Restaurant. Thanks to Hilary Richardson.
The Great Storm of 1987 - October 15th - 16th
Thanks to David Richardson for this collection of photographs of the damage done all around our region by the great storm on the night of 15/16 October 1987.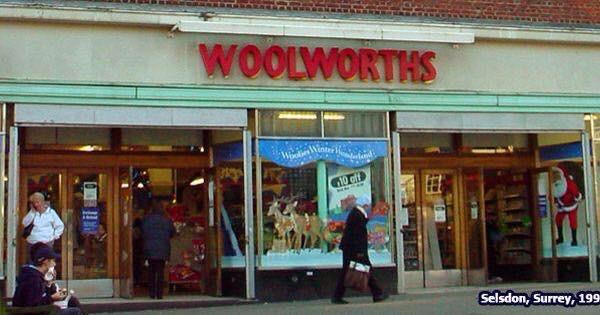 Woolworths c1990
- Thanks to Ian Leggatt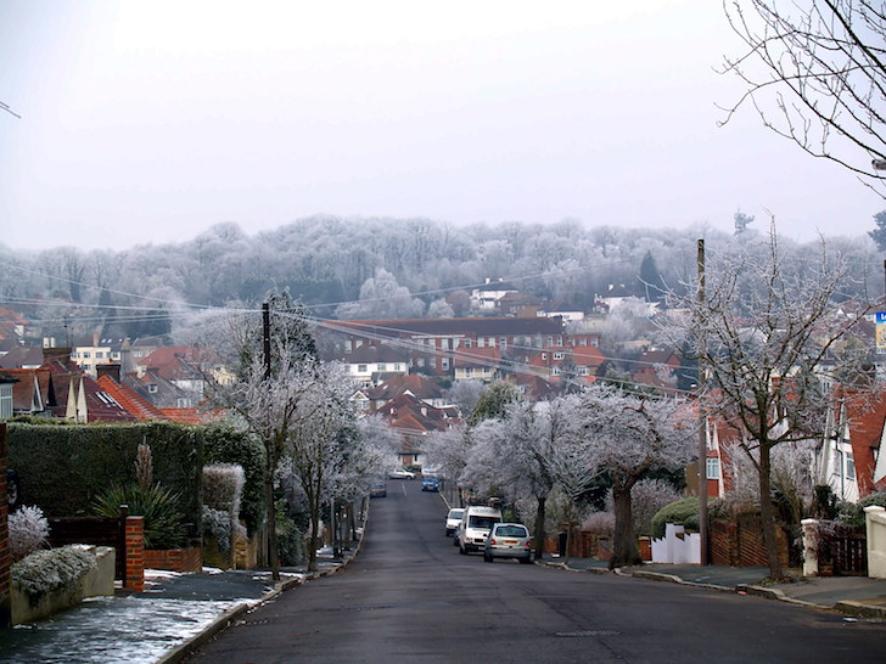 York Road in the frost 10th January 2009 - Thanks to Alan Cook.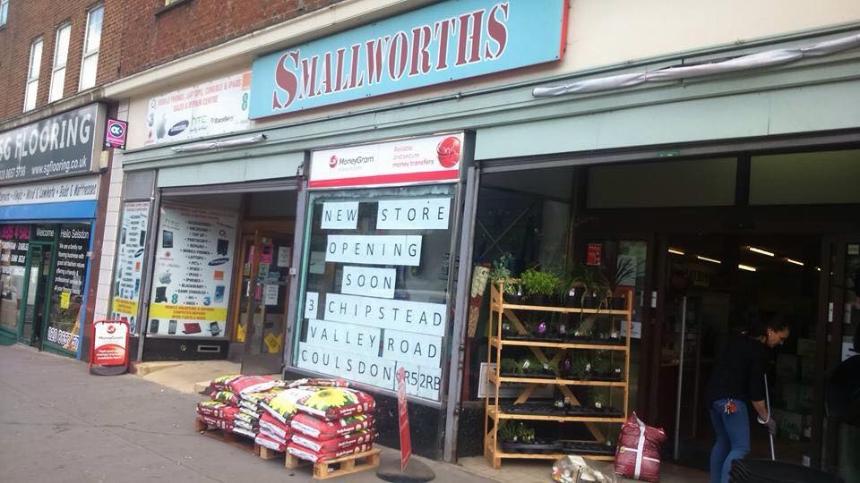 Smallworths in the location that used to be Woolworths (see above) before Smallworths moved down the road to the current premises c2015 - Thanks to Ian Leggatt
Several other websites also have photographs of old Selsdon. For copyright reasons they have not been reproduced here but links are provided below.