Listed on this page are the variety of groups, clubs, churches and societies local to the Selsdon area (listed in alphabetical order). If you would like your group included (or the entries already here edited) please send a brief description of your work/role and a copy of your annual programme.
CANTILENA SINGERS
(Registered Charity 1105863)
The Choir for Female Voices:
* sings light popular songs, folk songs, songs from musicals and carols at Christmas
* has two main concerts a year for charitable purposes
* holds no auditions and there is no need to read music
* has an experienced Musical Director and Accompanist
* has reasonable fees
* is a long established choir
Rehearsals are held on Wednesdays at 7.30 pm in the Methodist Church, 102 Limpsfield Road, Sanderstead CR2 9EF (between Sanderstead Church and Hamsey Green on the 403 bus route; parking available).
For more information contact Jill on 07957 627783 or at jkcharity@outlokk.com
COMMUNITY CAFÉ St. COLUMBA
Held at St. Columba's Church Hall, Queenhill Road, Selsdon. EVERY WEDNESDAY from the start of September 2018.
Serving teas, coffees, scones, cakes and biscuits from 9:30am – 1.30pm with Homemade Soups and Light Bites from 11:45am.
Everyone welcome - bring your friends - drop by for a cuppa! Free parking.
All proceeds go to local and far charities – Helping the Community in any way we can.
Currently being sponsored by Waitrose in Sanderstead
CROYDON DIABETES UK



The Croydon Diabetes UK Group campaigns to raise the awareness of diabetic issues in the community. The group is run largely by volunteers, who have diabetes and are under the care of CUH and local GPs. We would like to help people avoid diabetes and to improve the lives of existing diabetics and at risk people by better knowledge and motivating them to have good control of their condition.
CROYDON RECORDED MUSIC SOCIETY
If you enjoy listening to classical music and to talks about composers or other topics, why not join us? We meet on alternate Fridays at St Mildred's Centre, Bingham Road, Addiscombe CR0 7EB, 7.30 - 9.30 with a break for refreshments. We are a friendly group with a wide range of events, which are given by our own members, members of other music societies and professional visiting speakers. Contact Stella Stocker, Hon Secretary on 020 8668 3816 or email stellastocker@btinternet.com or visit our website at https://croydonrecordedmusicsociety.wordpress.com.
CROYDON SOCIAL LANGUAGE CLUB
Practise and polish your language skills – all levels
Informal conversation in French Spanish and German in friendly surroundings every Monday evening (except bank holidays) from 8-10pm South Croydon Sports Club Beech
Copse (off Birdhurst Rise) CR2 7ES
Admission £3 Members and £3.50 Non-Members but your first evening is free!
FREE Onsite and street parking Drinks and Refreshments available at the bar
Contact David Tel 020 8680 5887
FRIENDS OF KINGSWOOD
Contact - Pam Flouch -
020 8657 6302
FRIENDS OF SELSDON WOOD (FSW)
Who we are
The Friends of Selsdon Wood are volunteers working with Croydon Council to ensure that Selsdon Wood is maintained for the benefit of the flora and fauna, as well as for the enjoyment of the public. We are the Council's eyes and ears - reporting problems that occur. We are grateful to the many dog walkers and others who also 'keep an eye out' whilst enjoying the fields and woods and advise of problems too.

Download a printable leaflet (with map) from here.

What we do

The Friends regularly hold informative walks, carry out sustainable conservation and restorative work and monitor wildlife in Selsdon Wood. On our work days (see the Workdays page for details) we coppice woodland and carry out other maintenance work. Our monthly Committee meetings are open to all, usually on the last Monday of each month. We hold our AGM in early March. Meetings start at 8pm at the Forestdale Forum.
Our display boards at the entrances carry posters advertising forthcoming walks and providing other information for users of the woods.
Join Us
The Friends are pleased to welcome new members. Your £5 family subscription will help to pay for more bird boxes, native trees & plants, tools, leaflets, name boards etc. Membership of the Friends expresses your belief in, and support for, the work we do. The Friends understand that not everyone can take part in maintenance work or attend meetings but your membership encourages those who do.
To join please complete and submit the form which can be found at the bottom of the Contact Us page on the FSW website.

Alternatively contact our Membership Officer, David Malins, at davidmalins@btinternet.com for information.
See the What's On page for details of events.
For further information and our 2019 Programme see the FSW the website www.friendsofselsdonwood.co.uk
Phone 020-8657 0423 or e-mail: selsdonwood@gmail.com
GIRLGUIDING
Girlguiding is the leading charity for girls and young women in the UK. Rainbow (ages 5-7), Brownie (ages 7-10) and Guide (ages 10-14) groups meet weekly during school term times at Selsdon Baptist Church hall, the Guide hut at St John's, St Columba's Church hall and St Paul's Church hall on Croham Road. We also have a Ranger group (ages 14-18) at St Paul's.
We follow a programme designed to develop the skills and confidence that girls need to reach their potential - as students, colleagues, parents, friends and citizens - and become the young women that they want to be.
For more information, and to register your daughter, click here https://www.girlguiding.org.uk/information-for-parents/register-your-daughter/.
To apply to be a volunteer, and therefore enable more girls to join our groups, click here https://www.girlguiding.org.uk/get-involved/become-a-volunteer/register-your-interest/.
MINGLES SOCIAL CLUB
Way back in the 1970's a social club was formed in the Forestdale area for single people who wanted to make new friends and socialise. The club is still going strong and members come from Croydon and the surrounding area. At Christmas we had a very successful dance with live band and refreshments in a local sports club, which was well attended. We all danced the night away and celebrated Christmas in style.
This was one of many events organised throughout the year. Other events have included meals out, visiting National Trust properties and other historic places of interest, coastal and countryside walks, DVD evenings, 10-pin bowling and cards evenings.
If you are single and interested in joining our fun packed social club, for more information and a membership form please contact one of the following: Lynn – 020 8651 1756 Richard – 020 8651 3660 Malcolm – 07853 225440
NORWOOD WIND ENSEMBLE
We are a friendly concert band who enjoy playing good quality music to the best of our ability. We are always looking for new musicians who are interested in joining us. If you play a wind, brass or percussion instrument and have good sight reading skills we would love to hear from you. We usually meet twice a month on Sunday afternoons at St Mary's Church Hall, Addington Village.
If you would like more information about joining the band or are interested in booking us for an engagement please contact our Musical Director, Brian Cox on:
Mobile: 07791 688838
Email: brian.sarah.cox@gmail.com
Website: www.norwoodwind.com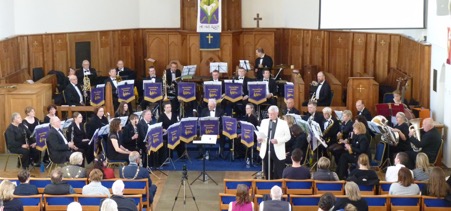 SANDERSTEAD LOCAL HISTORY GROUP
DOES DISCOVERING THE PAST INTEREST YOU?
NTERESTED IN THE LIVES OF PEOPLE BE THEY RICH OR POOR?
WANT TO DISCOVER MORE LOCAL HISTORY?
If so then 'The Sanderstead Local History Group' would like to invite you to our monthly meetings held 2-4pm at All Saints Church Hall Onslow Gardens Sanderstead the last Wednesday in the month. The hall is on bus routes and there is a free car park. A small charge of £2 each meeting to cover hall hire and refreshments. No annual fee. We are a small friendly group but have room to grow!
The SLHG was formed after the Bourne Society, possibly largest Local History Society in England, had produced a village History for villages in their area which included Sanderstead, Warlingham, Chelsham and Farleigh. Information is on the Bourne Society website re the area covered and local history books they have produced plus details of the SLHG meetings.
The members who had worked on Sanderstead history enjoyed their research and decided to continue to meet and that is why the group is called the Sanderstead Local History Group. Our members are interested in 'history' and help to decide on our varied topics. The talks, many in powerpoint to be able to show illustrations, are given by members and have proved to be very interesting.
In 2018 we had a theme – 'year ending in 18' with talks as varied as Sir Walter Raleigh, Thomas Chippendale and King Canute. For 2019 we have arranged a variety of talks.
Feb 27th - John Ruskin. Writer, Artist & Social Thinker - by Daphne Palmer
March 27th - The History of the White Bear PH, and Fickleshole Farm Chelsham owned by the Alwen family - by Joyce Hoad
April 24 - Shirley Windmill and the Alwen family - by Chris Harman
Hope to see you in 2019.
Contact Joyce Hoad (Chair) joycehoad@virginmedia.com or chris.harman@tiscali.co.uk
SELSDON CENTRE FOR THE RETIRED
Find us inside the Sainsbury's building in Selsdon, Surrey
Tel: 0208 651 1111 www.selsdon.centre@btinternet.com
We are open five days a week from 10:00 – 15:00 serving hot lunches for retired local residents.
As well as providing a place for the elderly to meet, we have numerous other activities going on including keep fit classes, a hairdressing facility and computer training as well as Bridge and Chess clubs.
Our amazing volunteers help us run the kitchen and serve food and hot drinks as well as driving our minibus and acting as minibus escorts to assist our clients in and out of their homes.
f you know of an elderly person in the area who may like to join us for lunch or if you are interested in volunteering for a couple of hours per week, please do give us a call or pop in and see us!
We look forward to welcoming you at the Centre soon!
The Selsdon Centre was originally set up by St John's Church in the 1970s and today, with the involvement of the other churches in Selsdon, continues to help care for older folk in the community. It is located within the Sainsbury's store complex and welcomes the retired and elderly living locally to bright, comfortable and friendly surroundings.
Each year nearly 10,000 visitors use the Centre, 4,000 lunches are served and approximately 3500 journeys are provided each year in their mini bus.
SELSDON SOCIAL CLUB
We meet on the second Monday of the month at 8pm in the hall at the rear of St John's.
We are a very friendly group and all are welcome.
Our meetings include: sometimes a talk, sometimes games, trips to London and an annual group holiday.
For further information contact our leader Beryl Gascoigne tel: 020 8660 2611
ST JOHN'S SELSDON
If you would like any information on any of our events please contact the parish office on 0208 6579466 or email bookingsstjohns@gmail.com
SOUTH CROYDON TREFOIL GUILD
Are you a quilter or part of a quilting group?
I am a member of the South Croydon Trefoil Guild - mostly made up of Girl Guiders and ex Girl Guiders. We meet on a monthly basis and are affiliated to Girlguiding UK with many of our members either still helping to run units (Brownies/Guides) or those who wish to keep in contact with friends in Guiding. We also have other members who have joined because they enjoy meeting up with other like-minded people. Do have a look at our website http://www.trefoilguild.co.uk/LONDON-AND-SOUTH-EAST-ENGLAND-(LaSER) for further information.
Currently we are making quilts for the special care baby unit at Croydon University Hospital. We are making 2 sizes, 26x36 inches which go over the incubators and a smaller one, 16x20 which the babies can lie on. We use cotton and back the quilts with wadding or fleece.
If you would like to make a quilt for the unit and/or you are part of a group or want more information, please feel free to contact me on vanhos@virginmedia.com.
The parents and staff really like having quilts in the unit, it helps to brighten up the environment and to make it feel less medical.
YOUNGER GENERATION THEATRE GROUP (charity no 802819)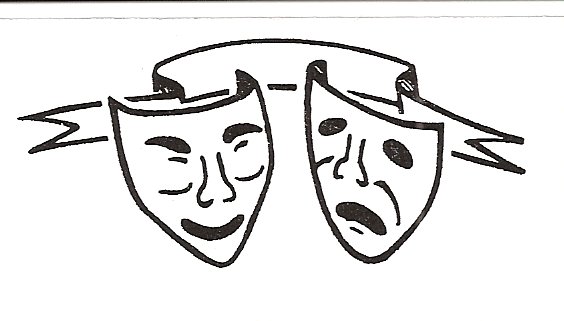 We give an opportunity to 9-18's to appear on the professional stage. Rehearsals and auditions are in Purley, our fees are small compared to other companies as we are a not for profit organisation. Our production team are all ex cast members and the group recently celebrated 30 years Conact: John Blundell (chairman)
COMPANY CLUB
Established over 35 years ago, COMPANY CLUB welcomes lively over 45's to social events including barbeques, theatre, walks, meals out, and visits to places of interest etc. We currently have over 50 members, some of whom are couples. Although based in Croydon, members come from Coulsdon, Carshalton, Wallington, Caterham, Purley, Selsdon, Sanderstead, West Wickham and surrounding areas. New members evening - 1st Thursday of the month. For further details please contact Linda 020 8668 1382, Glenn 020 8656 9007, Shirley 020 8651 5835. www.companyclub.co.uk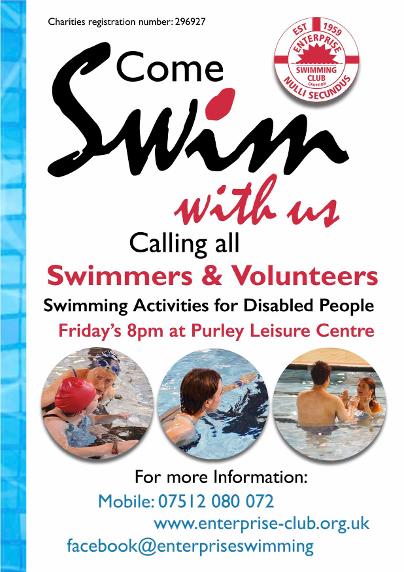 CROHAM VALLEY EXPLORER SCOUT UNIT



The Croham Valley Explorer Scout Unit welcomes boys and girls aged 14-18 as members of our uniformed group, which is the fourth section of the Scout Movement. We meet weekly at the 7th/12th Croydon Scout Headquarters, which is located in the passageway behind 35 Birdhurst Rise, South Croydon, CR2 7EJ, on Monday evenings between 8 pm and 9.30 pm. Currently, our members come from both South Croydon and Selsdon. Unit members take part in a wide range of challenging activities including hiking, hillwalking, canoeing, sailing, shooting, bushcraft, flying and camping, and learn life skills such as first aid, personal finance and teamwork. All the members are also working towards gaining their Duke of Edinburgh's and Scout Training Awards. Last year the Unit travelled to Sweden for its annual expedition, and this year will be taking part in several local and national events such as Red Flare, Gilwell24, and a day at the Farnborough Air Show. The annual subscription is £120. Uniform can be purchased from Hewitts in Church Street, Croydon. There are 3 Leaders with a total of 80 years experience. The Unit has strong links with Croham Valley Ranger Guides and St Paul's United Reformed Church.
CROYDON BOWLING AND SPORTS CLUB
Open Day 24thJune 2018 10.00 - 17.00
Croydon Bowling and Sports Club, are holding an OPEN DAY on 24th June 2018. Why not try our facilities for FREE!!! We have 6 indoor and 14 outdoor rinks and welcome new and experienced bowlers. You can also see our other facilities, including darts, bridge, croquet and snooker. You can join our fantastic Social Club.
We hold regular events, quizzes, dances, parties, cabarets and theatre trips.
Membership is FREEfor two months to new members on our OPEN DAY, plus we offer generous student rates. A warm welcome to all at any time.
For further information or to make an appointment contact Alan 0777 2022 156
Information about the club
We are very proud to be the oldest club in the UK, the original club being formed in 1749. We have the best facilities in Surrey. We hold all levels of matches from casual and friendly up to national competitions. Our fixture list is in excess of 150 matches a year, both home and away.
Our social section run a variety of events throughout the year; dances, quizzes, race nights, theatre and holiday trips. We also enter a team in the local darts league, hold regular bridge sessions, and have a full size Snooker Table. This year we will also be opening a croquet green.
We have disabled facilities and are hosts to the local multiple sclerosis society who socialise at the club each month.
We also have bar and restaurant facilities which can be hired for parties, wedding receptions, company team building days etc.
The running of the club is entirely voluntary, we are passionate that bowls is a wonderful way to keep healthy in safe and familiar surroundings and company. It has been proved that bowls improves general health and helps to strengthen the immune system. All members of the community can enjoy bowls and lead a healthier lifestyle.
Book a "taster session" or ring for more information. Or COME ALONG ON OUR OPEN DAY ON 24thJUNE. Local bus routes service the club, 119, 405 and 455. We also have two large free car parks.
Croydon Bowling and Sports Club 10 Nottingham Road South Croydon CR26LN – tel:0208 688 0659, Website www.croydonbowlingclub.co.uk
FRIENDS OF LITTLEHEATH WOODS
(FoLW)
The Friends of Littleheath Woods are a volunteer group which work with Croydon Council to care for, maintain and improve the woods for the benefit of local residents and visitors alike. Littleheath Woods are bounded by suburban housing in Littleheath, Foxearth and Croham Valley Roads and Edgecoombe and, as such, is often called Selsdon's secret wood. For many passers-by the tree tops are the only sign of the wooded area hidden away behind the residents' gardens. However, there are thirteen entrances to the woods that allow easy access to this green oasis away from the bustle of South Croydon.
The woods cover 25 hectares (61 acres) and contain areas of mature woodland, areas with young trees planted by the Friends, and areas of coppiced woodland at different stages of regrowth. There are also ponds and two meadows. These areas are all connected by a network of paths that meander through the woods. The land covered by the woods is quite varied with soils that are predominantly chalk, clay, sand or pebbles. The terrain also changes from the highest point in Gee Wood at 161m above sea level down to the lowest point in Fallen Oak Field at 125m. The wide range of terrain, soils and habitats means that the woods are home to a wide variety of plants and animals. Visitors can choose to wander along the tree lined paths, rest on one of the many benches dotted through the woods, or picnic out in the meadows. As the woods change through the seasons there are always new sights to discover.
More information including maps can be found at www.folw.co.uk. The website also contains information about how to become a Friend and how to join one of their Guided Walks or their regular Tuesday workparties carrying out practical conservation work. There are also details of a Nature Trail which can be downloaded and a Contact Us page where you can contact the Friends.
See the What's On page for details of events.
PARKINSON'S UK CROYDON & DISTRICT
Parkinson's UK Croydon and District Branch meets at Purley URC Hall on the last Monday of each month (apart from July and August) at 2 p.m., and we hold weekly Exercise Classes there at 1 p.m. every Monday apart from Bank Holidays and the month of August. Parkinson's sufferers are encouraged to exercise as it has been found to help delay the onset of the disease. The exercises are professionally led and those attending can sit or stand depending on their confidence and ability. More details are available from Graham Kellas, on 020 8656 1083.
POETRY HOUR
We meet in Croydon Central Library Level 1 - at 2:00 pm - usually on the 3rd Saturday of the month. Anyone who enjoys poetry is welcome. You can read your own work, or any other poem that you want to share or you can just sit and listen. We usually have a theme each month, but it is not obligatory. All styles and levels of experience accepted.

Our dates for the first 6 months of 2018 are:

20th January, 17th February, 17th March, 21st April, 19th May & 16th June.
For more information contact maryjane@blueyonder.co.uk

Monthly Illustrated Wildlife Talks in South Croydon
Whitgift Sports Club, Croham Manor Road - off Croham Road. South Croydon, CR2 7BG. Second Monday of each month, 2pm and again at 8pm. Admission £4.00. Everyone is welcome, not just RSPB members. Free refreshments. A selection of RSPB goods, nuts & seeds are on sale. Parking limited on site but free in adjacent roads. 64 & 433 buses stop nearby in Croham Road.
See the What's On page for details of events.
For more information contact John Davis on 020-8640 4578 or see www.rspb.org.uk/groups/croydon
Note: on request we give illustrated bird talks to local organisations.
SELSDON AFTERNOON TOWNSWOMEN'S GUILD
Our meetings are held on the third Friday of every month in the church hall at St. John the Divine, in Selsdon, between 1.30 and 4.00 pm. We look forward to seeing visitors. See the Whats On page for current activities.
SELSDON ART GROUP
Selsdon Art Group is a very friendly and sociable painting group open to anyone who is interested in art, from complete beginners to experienced artists. We meet in the Selsdon Centre for the Retired on the second Thursday evening of each month, and throughout the year have a varied program of events, including painting evenings, demonstrations, talks, and slideshows. We occasionally have trips out for painting/sketching on location locally.
Why not join us and become part of a group of fellow artists who are happy to help each other and share their knowledge and experience?
For more information please contact Fiona Hooper on 07973 412952.
SELSDON CAMERA CLUB
Our meetings are on Friday evenings at 7.30 for a 7.45pm start at The Methodist Halls, 102 Limpsfield Road, Sanderstead CR2 9EE (Opposite Majestic Wine)
We welcome new Members and if you would like more information about the Club and our activities, please see our website at www.selsdoncameraclub.co.uk or email secretary@selsdoncameraclub.co.uk
SELSDON CENTRE BRIDGE GROUP
Held every Monday 2.00pm-4/00pm(except Bank Holidays) at the Selsdon Centre of the Retired
£3.00 per session.
New players warmly welcomed. Don't worry if your bridge is a little rusty, just come along and meet us. We play Acol bridge but regret that we are unable to offer to teach you.
Contact Betty Borfigaat the Centre – we're there on Mondays between 1.30pm and 2.00pm – or on 020-8656-4212.
SELSDON FLORAL CLUB
We are a small friendly club and our meetings are held at the rear of St. Johns Church Upper Selsdon Road on Wednesday afternoons. The subscription for the year is £15.00 - half year £7.50 There is a charge for members and visitors at demonstrations and workshops. Further details from Brenda Pinkett 02084059582
SELSDON TENNIS CLUB – 21A QUEENHILL ROAD
New members are always made welcome at Selsdon Tennis Club where we cater for all ages including Tots and all standards e.g. Beginners, Improvers, Intermediate and Advanced. We are a family friendly club, and have a special rate for parents joining with their children. If you join now we are offering a 50% discount on our very competitive fees.
Club Overview:
Weekend and Mid-week sessions
Surrey league matches and friendly Inter-club matches
Two tournaments per year and social activities
Handicap Tournament Final in June and Championship Final in September
Saturday morning sessions with coaching
Tournaments
Individual coaching available
Use of courts outside club sessions
Table tennis
Facilities:
5 All Weather Courts
2 Floodlit Courts
Unlimited use of courts outside club sessions
Clubhouse
Table Tennis
Practice Fence
Car parking
For more information contact David on 0752 3880644 or go to our web page http://www.selsdon-tennis-club-ltd.co.uk/ or via e-mail info@selsdon-tennis-club-ltd.co
SOUL SYMPHONY CHOIR
Thank you everyone who came to support us in our 3rd Annual Choir Festival, that raised money for Croydon Youth Zone, Legacy. Croydon Youth Zone 'Legacy' will make a real difference in the lives of thousands of young people. It will offer young people aged between 8 to 19, and up to 25 for those with additional needs, somewhere to go, something to do and someone to talk to, seven days a week.
Soul Symphony Choir are always looking for new members to join our choir. Our next term starts Tuesday 10 September and you are welcome to join us or come on any following Tuesday. Everyone is welcome, any age, whether you are a seasoned pro or have never sang before! We are a friendly bunch of people from all walks of life, and there is a strong 'family' vibe among the choir members who will make you feel very welcome!
Soul Symphony offers some great opportunities and experiences, and has raised thousands of pounds through fundraising concerts for charities and causes. We enjoy giving back to our community so you'll be playing your special part in our mission to inspire positive change to peoples' lives.
If you would like any further details or to book Soul Symphony Choir you can either come to a Tuesday session or contact us via email info@soulsymphony.co.uk or website www.soulsymphony.co.uk.
St Columba's Church
37 Queenhill Road
South Croydon
CR2 8DW