INGHAM ROAD BOMBING 1944
In his wartime memories - see Memories of a War Baby - Des Donohoe mentioned the V1 rocket that fell in Ingham Road in July/August 1944. This bomb destroyed my parents' house - the semi on the right in the photo. This was number 21 (changed to 41 after renumbering in the 60s).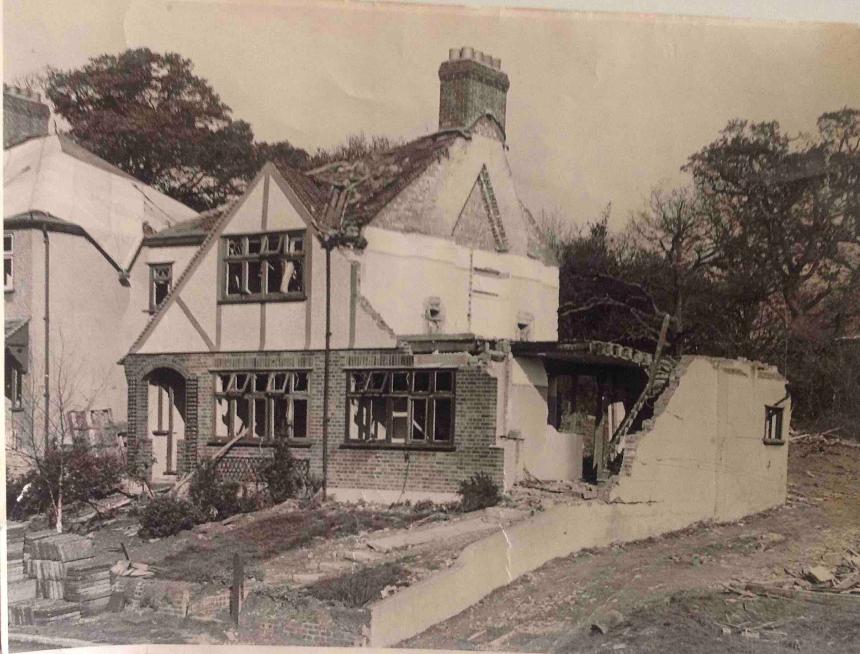 I don't know if anyone was killed or injured, my parents never really talked about it - but the two semi-detached houses to the right of ours were also destroyed and the site remained a bombsite well into the fifties when the houses were rebuilt to another design, differing from the other houses in the road which were built in 1938/39.
As kids we played on the bombsite and inside the houses when they were eventually being built - no health and safety then!
The V1 struck in the morning a few weeks after the birth of my older sister, Mary Relph, as she is now, so it must have been in July or August 1944. My mother had been in the habit of putting my sister in her pram in the back garden but for some reason or other she hadn't done so that morning otherwise, on hearing the engine cut out on the bomb, she would have rushed out to protect her firstborn. As it was she had time to get herself and my sister into the Morrison shelter underneath the dining table in the downstairs backroom - the one on the right as you look at this rear view photograph. So it is possibly only by a bit of luck that I am here to tell you the story! My Dad had the shock of coming home and seeing the destruction without knowing about the event and not knowing if my mother and sister were still alive!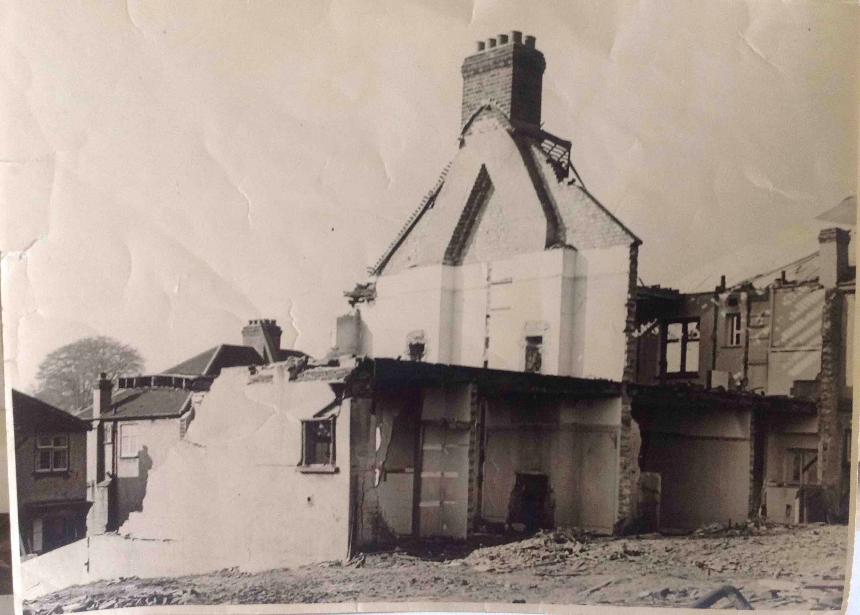 They were evacuated first to Sanderstead and then to Swindon for at least a few months.
f there is anyone out there reading this who remembers me or my family do please get in touch. I remember a great deal about my upbringing in Selsdon which I remember with affection. I was born in 1948 and lived in the rebuilt house until 1967 when I left for university and the wider world - finally settling near Dumfries in Scotland.
Phil Munton philmunton48@sky.com